Production and Inspection Equipment
Tapeless Fully Automated Needle-Grinding Machine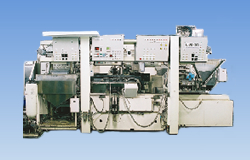 Unlike the conventional grinding process, this machine offers fully automatic grinding and buff removal by simply supplying cut pipe to a hopper without affixing tape. Fully automated, it is capable of handling mass production.
Fully Automated Needle-Washing and -Drying Equipment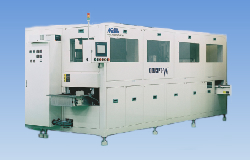 This fully automated washing and drying equipment incorporates a water purifier and uses vacuum ultrasonic waves to assure hygiene, the most important requirement for hypodermic needles. The use of vacuum ultrasonic waves results in highly effective washing both inside and out, removing even minute traces of dirt.
Fully Automated Needle-Point Inspection Device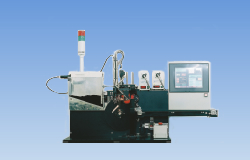 Incorporating several highly sensitive, high-resolution CCD cameras, this fully automated inspection system uses proprietary image processing technology to determine whether or not products conform to quality standards. It automatically and swiftly identifies substandard products by means of high-level image processing, excluding products with even minute defects.
High-Performance Projection Measuring Unit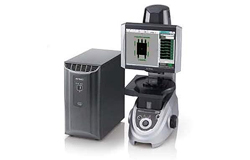 This device is used for measuring, inspecting, and monitoring the detailed conformations of hypodermic needles.
High-Performance Measurement Microscope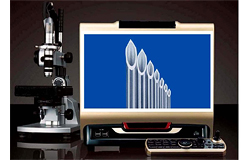 This microscope is used for monitoring and precision measurement of the conformations of hypodermic needles at high magnification.
Inspection Room
We supply reliable, high-quality products manufactured in a precisely controlled environment.
Others
・Pipe cutter
・Laser processor
・Microscope
・Thrust/rigidity meter